Mexico
Visit the Mayan Riviera and enjoy its beautiful and extensive coastline, where you will be able to enjoy natural parks boasting exotic vegetation.
Dominican Republic
Between palm trees and coconut palms, you can enjoy the Playa Bávaro, a beautiful 3 km long beach of fine white sand, bathed by turquoise waters.
Luxury Hotels in Europe
The essence of Mediterranean luxury, the Andalusian flavours from the fields, the avant-garde luxury of an Asian dream in the Mediterranean. Discover the true essence of luxury here.
City Hotels
Our city hotels are the perfect choice for a romantic getaway or for a cultural visit of the big cities and capitals of Spain, Italy, Czech Republic, Germany, Turkey and Morocco.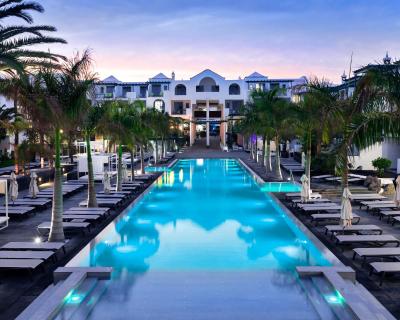 Barceló
Barceló offers a large variety of quality hotels and resorts (four and five stars), and within this portfolio, we find spectacular resorts located on only the best beaches in the Caribbean, along with the latest-generation urban and leisure hotels in Europe and Africa.
Barceló properties successfully blend consistent global standards with the distinctive cultures of their locations to deliver a truly authentic and local experience.